Ok Babies,
In my defense, I'm still pretty high.
Yesterday was 420 and although I am NOT one to promote drug usage (shocking, I know), I did in fact get higher than Snoop D O double G in the 90s. I had some edibles too, hence the fact that I'm still feeling the effects.
Point is, I intended to get this out to all of you in the morning but I woke up late and you know the rest...but I'm here now.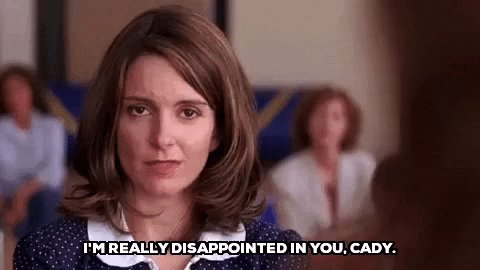 First things first: Did ya check out the latest episode yet? It's called Jesus wouldn't do Coke in the Bathroom and it features messy tales from both my and guest Roi's (host of Let Me Tell You Somethin' Bitch podcast) youths. We've done some pretty f-cked up things in our time and if you have too---then my love, you're not alone. So go check it out if you haven't already. If you have, leave a comment or review or better yet, send me a voicemail by clicking the microphone icon on the site!
Great News Babies!
I just got a promotion! Oh yes, your very own Local Neighborhood Baby is going to sit at the grownups table from now on with the big boys. It's pretty intimidating but I'm gonna try my best to not f-ck it all up. Please, send good vibes, prayers, cross your hearts and fingers cause I'm gonna need it! Better yet, if you've ever been the director of a department full of people depending on you or something close, then send me your best tips & tricks.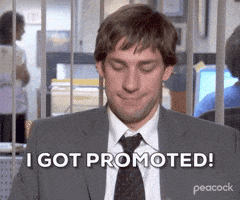 It is pretty FREAKIN exciting thoughhhhhh! I've got plans to celebrate with my other friend who ALSO got a major promotion this week. Can't wait to tell you all stories from brunch.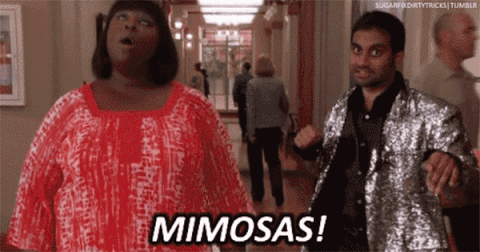 Bad News:
Remember last week when we talked about how much I've been watching the TV show on Netflix called "Peaky Blinders"? Well, one of the main cast members passed away recently! I am so sad and I had no clue that she had been battling cancer this entire time. Ugh, RIP Helen McCrory. You were brilliant.
More Good News:
PodHangs. Oh yeah....it's a thing. Mainly because I'm making it a thing. What is it you ask? Tell me! Tell me! Tell me! you beg? Pretty please, I'll do anything...you plead?
Fine, Fine.
PodHangs is a once a month event where a bunch of interested podcasters get a zoom invite from me and we shoot the shit, talk all things podcasting, get advice from each other, play games, have fun and HANG OUT.
You can share your camera or not share your camera. Only real rules is that there are no rules!
Except to be respectful and kind to one another of course.
I will be posting a poll on Twitter soon to pick the best date and time in May. The top voted ones will be the scheduled date/time! Not only does it allow everyone some input, I also want to take our Transatlantic Podcasters into account and give those based outside of the US a decent time slot to join the fun!
The idea behind this is for us to be connected, stay connected and have fun within our community! I love my Podern Family to pieces.
More Bad News...Depending on how you look at it:
Flashback to last week when I said that my penchant for unavailable men was going to come to a head. Well, it did. Literally.
How can I put this delicately....my ex boyfriend did this to me and he's NOT single:
Is it really that bad if all he did was give me pleasure and go home? It's not like we had sex.
Ok yes, my morals are screwed to hell but in my defense,
I was high.
—Local Neighborhood Baby
PS: Enjoying the pod and want to lend your support? Consider making a monthly donation by becoming a member here! SUPPORT HERE